El Cajon Valley High School -- local champions
The men's basketball season came to an end Wednesday night (3/11) as they fought hard in the first round of 2015 CIF State Boys Basketball Championships playoffs. What an unbelievable season. Thank you to Coach Marty Ellis and his boys for taking us on such an exciting journey. High School alums traveled from all over southern California yesterday to support their Braves. El Cajon Mayor Bill Wells, met with the players, thanking them for representing the City of El Cajon so proudly. Said Mayor Wells, "I would like to congratulate these young men for winning the CIF championship for their division in basketball. This is such a significant achievement that their pride is shared by the entire City." Photo credit: Monica Zech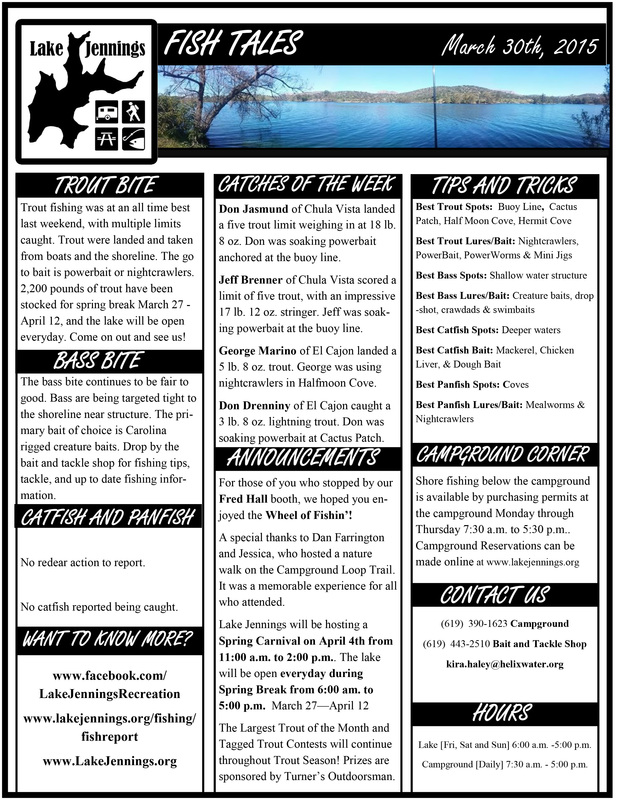 Jimmie Johnson looking for fifth series win in Las Vegas
Jimmie Johnson (48) of Hendrick Motorsports sponsored by Lowes will be driving the Chevrolet Impala SS at the Kobalt 400 NASCAR Sprint Cup Series race this weekend. This photo was from the Las Vegas race in 2014. Photo credit: Tom Walko



Jimmie Johnson will race this weekend at the Las Vegas Motor Speedway, March 8 in the Kobalt 400 NASCAR Sprint Cup Series. The race begins at 12:30 p.m. and is 300 miles, 200 laps.

Johnson's four wins are the most since NASCAR began making an annual stop at the speedway in 1998, but he also has raced buggies, trucks and dirt bikes at tracks in Las Vegas, Henderson and Boulder City.

Johnson still holds his hometown El Cajon close to his heart. His favorite memory is in the early 1990s, when he won his first race in the feature division of Mickey Thompson Entertainment Group Stadium Racing Series at Sam Boyd Stadium. He won three straight titles in the stadium motocross league.

Johnson enters the race ranked 2nd in the NASCAR Sprint Cup Series points standings with 87 points for the 2015 season. He is one point behind Joey Logano for first. Jimmie gained three positions in the standings after the last race.

Jimmie is coming off a race winning first place finish in the Folds of Honor QuikTrip 500 at Atlanta Motor Speedway.

Race is to be televised on Fox Sports 1, Channel 1329 on Cox.





LaDainian Tomlinson inducted into Breitbard Hall of Fame
As former Charger, and emcee for the evening, Jim Laslavic stepped up to the podium, he introduced a man who needs no introduction with a simple message. "When I think of class in the NFL, I think of two letters – LT"

With those words, LaDainian Tomlinson's induction into the San Diego Breitbard Hall of Fame was officially underway. A seminal figure in Chargers history and one of the most accomplished running backs the NFL has ever seen, LT is the Bolts' all-time leader in career touchdowns (153), rushing yards (12,490) and attempts (2,880). Spending nine seasons in San Diego, he was a five-time Pro Bowl selection, a four-time first-team All Pro Selection and was named both NFL MVP and Offensive Player of the Year in 2006. LT owns 53 NFL records, most notably his 31 touchdowns in a single season also set in 2006.

Already enshrined in the College Football Hall of Fame, and expected to be a slam dunk first ballot inductee into the Pro Football Hall of Fame when eligible in 2017, Tomlinson explained why this particular honor into the Breitbard Hall of Fame is meaningful.

"I've always said San Diego is my professional home, and I became a man in this city," he explained. "I had to grow up fast coming here as a rookie not knowing anyone. Having to start all over and learn how to be a professional. So I really feel like tonight is about being honored in my professional home and being a San Diego Hall of Famer. It's a great honor."

Prior to his induction, Tomlinson emphasized the night was a reflection of everyone who played a part in his success, yet don't nearly get enough credit.

"Really for me, it's about all the people who have helped me get to this point," he said. "All the people that have sacrificed the time in the San Diego Chargers building – trainers, equipment managers, massage therapists –all the people who have helped me become the person I became, which is this Hall of Champions Hall of Famer. I think that's what tonight is about. There's really nothing special I want to say personally; I just want to say thank you."

Sure enough, LT spent a significant portion of his speech giving those individuals their proper dues, from members of the Chargers front office to those who helped train him away from Chargers Park. While he gets all the credit, he stressed how it wouldn't be possible without each and every one of them.

"There are people behind the scenes often times that are pushing us to be the person that we become," he said. "And I want to acknowledge some people tonight, because I believe tonight is all about the thank you's that I'm going to give out."

Tomlinson also grew emotional talking about the support of his wife, LaTorsha, whom he met in college. Married in 2003, she spent his entire journey by his side, so he began to end his speech by singling out her support.

Now that he's retired, that present has become a past chockfull of noteworthy memories. So which is his favorite?

"I think it has to be the touchdown record," he said. "To me, that was a Championship moment. The reaction of the fans, the reaction of my teammates and the reaction of the executives with the Chargers I'd seen jumping on the sideline up and down because of that record; I truly think if we had won a super bowl, I think it would have been similar to that moment. To that celebration."

Information provided by San Diego Chargers.



LaDainian Tomlinson stiff-armed the helmet of Free Safety O.J. Atogwe during an NFL game between the San Diego Chargers and the St. Louis Rams on October 29, 2006. Photo credit: Tom Walko


Chiefs jolt the Bolts 23-20
Despite the devastating hit by San Diego Chargers Cornerback Brandon Flowers (26), Kansas City Chiefs Running Back Jamaal Charles (25) windmills around into the end zone for a touchdown.



Kansas City Chiefs' Linebacker Justin Houston (50) sacks San Diego Chargers' Quarterback Philip Rivers (117). Photo credits: Tom Walko

San Diego Chargers' Linebacker Jarret Johnson (96) sacks Kansas City Chiefs' Quarterback Alex Smith (11) during the NFL football game between the Kansas City Chiefs and the San Diego Chargers at Qualcomm Stadium.

by Chuck Karazsia

There's a three-team battle in the AFC West. Snapping a five game win streak the (5-2) Chargers dropped to second place, while K.C. holds third place with a (3-3) record.

The Kansas City Chiefs came to Qualcomm Stadium Sunday, played extremely physical and beat San Diego at their own game (ball control).

Keeping the explosive Philip Rivers off the field. The Chiefs turned the tables on San Diego dominating the time-of-possession 39:00 to San Diego 21:00, and third down conversions K.C. (7 for 14), S.D. (3 for 10). In these two statistics the Bolts had been at the top of the league.

Effectively running the ball for 154-yards, with stop-and-go speedster Jamaal Charles gaining 95-yards on 22 carries, scoring one touchdown. Helix High alumnus quarterback Alex Smith led the charge for the Chiefs managing the K.C. offense to the tune of 365 total yards, completing 19-of-28 passes for 221-yards throwing one TD, no interceptions.

Chiefs rookie place-kicker Cairo Santos contributed to the win kicking three field goals of (28, 40, and 48-yards), the last a game winner with 21 seconds left in the contest.

When not watching from the sideline, Chargers quarterback Philip Rivers managed his own game well considering the time allotted, completing 17-of-31 for 205-yards, two-TD's, one INT. Rivers hooked up with his tight ends throwing the first score of the game to TE John Phillips (one-yard) and one to his favorite target Antonio Gates for a 27-yard touchdown late in the second quarter. Rivers now has thrown a TD pass in 28 consecutive games.

Chargers WR Keenan Allen led all Chargers receivers with six receptions followed by Gates and Floyd with three apiece, B. Oliver with two, and Royal, Ronnie Brown, and Phillips with one each. If Chargers wide-out Eddie Royal had caught just one more pass thrown his way, the outcome may have been different, not faulting the receiver on some tough high-and outside throws from Rivers.

'Little-big-man' rookie free agent Brandon Oliver carried the brunt of the workload for San Diego gaining 67-yards on fifteen carries averaging 4.0 yards a carry.

Setting a team record with 31-straight field goals after making two in the game, Nick Novack passed former Chargers kicker Nate Kaeding (in attendance) as the clubs most accurate kicker all-time.

Penalized four times for 49-yards, the Chargers wished they had some of those taken back. The one penalty that hurt them the most was one not committed by them. Against a scrambling Alex Smith, Bolts DT Corey Liuget was flagged for a facemask penalty giving the Chiefs a first down at their own 37-yard line, instead of third down and one at the 17-yard line. Replays clearly showed Liuget tackled the QB grabbing his shoulder pad. This continued a critical KC drive.

Injuries played a big part of the game. The Chargers have had their fair share of injuries this season, and unfortunately in the game.

Already without the services of first round pick Jason Verrett (hamstring) Chargers other starting cornerback veteran Brandon Flowers left the game with a head injury (concussion) and did not return.

Conclusion: The Bolts did not play their best football. Sloppy tackling came from a banged up defense. Chargers need to be better on third down situations. Everything was going the Chargers way going into this game. Rivers with five consecutive ratings above .120 set a record. Defense was ranked third. Brandon Oliver continued to spark the run game.

This was a game the Chargers needed to win against a divisional rival at home. It was a heart breaking loss in that the team as bad as it got, still had a chance to win at the end. It's a heart-breaking loss for Chargers fans, because they care and know how good this team is and can be. This game was a good wakeup for San Diego.

Head coach Mike McCoy said, "We didn't play good enough in critical situations on third down. Both sides of the ball had some critical penalties at bad times in the game. We've got to learn from it. Short week, get ready for the next one."

That next game is against the first place Broncos in Denver. on Thursday.


Chargers stand alone atop AFC West

San Diego Chargers Quarterback Philip Rivers (17) drops back to pass during the NFL football game between the New York Jets and the San Diego Chargers at Qualcomm Stadium. Phillip Rivers was named AFC Player of the Week. See full story page 9. Photo credit: Tom Walko


San Diego Chargers Running Back Branden Oliver (43) celebrates one of his two touchdowns during the NFL football game between the New York Jets and the San Diego Chargers at Qualcomm Stadium.



San Diego Chargers Wide Receiver Seyi Ajirotutu (16) with an open field tackle on New York Jets Wide Receiver Saalim Hakim (15) on a kickoff return.



by Chuck Karazsia

While the high-flying Blue Angels swooped over Qualcomm Stadium Sunday, a good old fashioned whipping was taking place inside the arena as the San Diego Chargers totally dominated, dismantling the New York Jets 31-0.

Winners of four straight, a perfect (3-0) at home the (4-1) San Diego Chargers stand alone atop the AFC West with the best record in the AFC.

On a hot afternoon in Mission Valley, with game time temperature in the '90's, San Diego's defense pitched a shutout leaving the Jets feeling black & blue. Chargers quarterback Philip Rivers scorched a Jets secondary for nearly 300-yards with three touchdown passes. And a Chargers rookie running back making his NFL debut sparked his team in extraordinary spectacular fashion.

This game was a case for the defense pitching — the first Chargers shutout in four years. Limiting the Jets running game to 91-yards on 21 carries, the 'white lightning' defense gave New York starting quarterback Gino Smith (4-12, 27 yds) an early shower to cool the heat he took from a relentless pass rush and gang tackling Chargers defenders. His backup, Michael Vick did not fare much better (8-19, 47 yards) as they held the dangerous running QB to 14-yards on two carries.

Shutting out the Jets from scoring, San Diego has four consecutive quarters of not allowing any points. The Chargers defense held the Jets to 150-yards of total offense and just one third down conversion in 11 attempts. They also controlled the Jets offense in field position by not allowing them to get past the 50-yard line until the fourth quarter. That is something unheard of in the modern day high-scoring NFL.

"They (the defense) did an outstanding job of going out there and playing the way we wanted trying to get turnovers," declared Mike McCoy.

Closing out the first half with a brilliant interception, CB Brandon Flowers now has a pick in back-to-back games. OLB Jarrett Johnson forced a fumble Sunday and now has two achieved in back-to-back games.

The Chargers discovered a running game of their own after losing yet another running back to the injury list Sunday when Donald Brown (neck) left the game in the second quarter after a clothes line tackle sidelined him.

"Next man up" was #43 rookie running back Brandon Oliver. The non-drafted free agent rookie from Buffalo let everyone know in his first NFL appearance he is here to stay. At 5-8, 208, he resembles a flashy Darren Sproles in the open field, and a bruising Mike Tolbert running between the tackles.

All he did Sunday was gain 182-total yards on offense, the most since Tomlinson in 2007. Gaining 114-yards on 19 carries against the NFL's number one run defense of the Jets, give credit to his athletic ability, but also to the Chargers offensive line for opening lanes to run. The shortest Chargers roster player also caught four passes for 68-yards leading the Chargers receivers. He scored two touchdowns in his first appearance the first in the second quarter (15-yard run), the second in the third quarter from a (9-yard Rivers pass). Oliver became the first Charger ever to have a 50-yard run and a 50-yard catch in the same game.

"He did a great job stepping up and making the most of his opportunities," acknowledged head Coach McCoy.

Chargers quarterback Philip Rivers was the incomparable gunslinger. Having his best season in an already illustrious career, the signal caller with his quarterback rating of 125.0 Sunday is second to none in that category. He now has four consecutive games above 120.0

In the game Rivers completed 20 of 28 passes 288-yards, three touchdowns. Tossing two of them to his favorite receiver Antonio Gates (8 &12yd). The duo's 64'th & 65'th. One TD pass went to rookie Brandon Oliver (9-yd.) Rivers is poised and on track to get his team to the next level.

"He's special, the simplest way to say it," said Turner. "He's a great competitor. He works extremely hard. He's a great person to have as the face of your franchise."

Controlling the clock 20:20 to 9:40 in T.O.P. San Diego kept their offense on the field, keeping the Jets defense out of breath and gassed. The Jets looked like a team that couldn't wait to get out of San Diego.

"It was a great team effort by all three phases," chimed Turner.

Injuries are mounting and players are dropping like flies. Coach Turner responded to the epidemic Chargers injuries saying,

"It's been tough, I am not going to lie. We got leadership, a great training staff working to get the guy's back as quickly as possible when they're healthy to go. We got a deep roster as I said coming out of training camp. We have a number of injuries but it's all part of the game. The healthiest 45 are going to play every Sunday. We got some great coaches here. The plays they use, the adjustments they made, the personnel we have. They just keep plugging away."

Next up the Raiders in Oakland. Kickoff Sunday is 1:05 p.m.


Rivers delivers in a Chargers' victory

San Diego Chargers Wide Receiver Eddie Royal (11) all smiles with a touchdown reception during the NFL football game between the San Diego Chargers and the Jacksonville Jaguars at Qualcomm Stadium. Photos by Tom Walko



San Diego Chargers Place Kicker Nick Novak (9) and San Diego Chargers Punter Mike Scifres (5) watch a successful field goal. Novak made 4 field goals and 3 extra points helping the Chargers to victory 33-14 over the Jacksonville Jaguars at Qualcomm Stadium.



San Diego Chargers Wide Receiver Malcom Floyd (80) extends past Jacksonville Jaguars Cornerback Demetrius McCray (35) for a touchdown reception. Photo credits: Tom Walco



by Chuck Karazsia

inners of three straight, sitting alone atop the AFC West while (2-1) Denver was idle, the (3-1) San Diego Chargers zapped the Jacksonville Jaguars scoring the last 23-points defeating them 33-14.

Surviving a first half scare San Diego surrendered 14-second quarter points to a last-place team led by a rookie quarterback in his first NFL start. Blake Bortles at 6-5, 232, from Central Florida a 2014 first round draft pick showed poise in the pocket and showcased a strong arm causing Chargers fans concern in the first 21-minutes of the contest. Bortles finished the game for 253-yards passing, one second-quarter touchdown, two interceptions.

This day belonged once again to Chargers quarterback Philip Rivers. Like a surgeon, his razor sharp pinpoint passes dissected a porous Jacksonville secondary to the tune of 377-yards on 29-of-39 attempts, throwing three touchdowns, no interceptions, finishing with a quarterback rating of 130.0.

Ten of those passes went to second year receiver Keenan Allen (a career high) leading Chargers receivers with 135-yards. Eddie Royal had another big day catching five passes for 105-yards including two touchdown catch-and-run receptions of 47 and 43-yards respectively.

Malcolm Floyd is back in form, a welcome sight for Chargers fans. He had three receptions, 39-yards, one a 24-yard touchdown in the third quarter. Antonio Gates caught three balls for 30-yards.

Rivers now has 24 consecutive games that he has thrown at least one touchdown pass.

The offensive line has performed the job protecting his backside playing with substitutes for the injured starters.

The running game for the Chargers was virtually non-existent. Next men up Donald Brown and rookie Brandon Oliver, the tandem replacing injured Ryan Mathews and Danny Woodhead, had 20 carries for 42-yards, another 2.0 average per carry. That is not getting the job done on the ground. However these running backs have sticky hands with eight pass receptions between the two for 68-yards. That's 28 touches by both backs for 110-yards total, good enough for a Chargers win Sunday against a mediocre defense.

The Jaguars controlled time of possession 30:34 to 29:26, first downs 21-19, and third downs 9-of-14 to 9-of-16 for the Bolts. The Chargers controlled the second half of the game as the defense pitched a shutout.

The Bolts 'D' led by ILB Donald Butler with 10 tackles, but it was cornerback Brandon Flowers with six tackles getting the Bolts first interception of the season, a diving acrobatic pick after jumping the route that helped ignite a Chargers secondary. FS Eric Weddle got the Bolts second pick of the game/season late in the fourth quarter that helped the Chargers improve to (2-0) at home. Jags QB Bortles didn't have time to throw after sacks by Chargers safety Jaheel Addae, OLB Cordarro Law, and DT Ricardo Mathews.

Bolts punter Mike Scifres continues to shine. His three punts had mile-high hang-time (4.9 on one). These pinned the opponents back to near their goal line giving the Chargers defense a lot of flexibility in their play calls.

Place-kicker Nick Novack has become 'Mr. Dependable,' becoming the most accurate kicker in Chargers history passing his predecessor Nate Kaeding. Novack has made 26 consecutive field goals in as many attempts this season.

The game Sunday was not pretty at the outset. They took all the Jags had to offer then settled down and found a way to beat a team they were supposed to beat. If they want to continue to contend, they will have to fix the running game and get healthy on the offensive line. This team has been hit with the injury bug, maybe, the most in the NFL.


"Next man up" is the motto with the substitutes doing the job. Credit GM Tom Telesco for building much needed depth on the roster with quality and continuing to find players who can do the job.

Bolts linebacker/special teams performer Kavell Conner subbing for the injured Te'o (foot) said after the game, "We just want to come out and stay focused. You always got to learn how to weather the storm. To come up with three turnovers was a big part of the game. Just happy we were able to do what we wanted to do. Next man up mentality is everyone has to come up and be accountable."

One thing is certain. As long as QB Philip Rivers continues to play phenomenally leading his team and leading the NFL in QB rating, this team will be hard to beat.

Next up, the New York Jets at Qualcomm Stadium Sunday. Good seats are still available. Kickoff is 1:05 p.m.